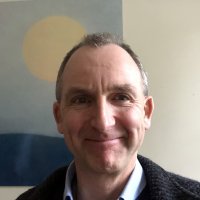 Comprehensive Resource Model
with Dr. Gordon Barclay
31 - 1 - 2 - 3 and 4 June 2021

Workshop will be virtual
The Comprehensive Resource Model (CRM) is a neurobiologically-based, emotion-focused treatment model which catalyzes the mind/body to safely access intolerable, affective trauma memories by utilizing layers of internal resources. These resources include attachment neurobiology, breathwork skills, somatic resources, connection to the natural world and relationship with self/intuition. The sequencing and combination of these resources, and the eye positions that anchor them, allow individuals to orient fully towards the most frightening material, accessing and clearing the origin of the split-second moments of survival threat and intolerable affects which are sourced in the midbrain and driving sub-cortical and cortical defense responses. These responses include pathological dissociation and lead to life-interfering symptoms, cognitions and addictions which subside once the neurobiological need for these responses is dismantled. Clearing trauma residues from the nervous system opens the way for positive affect, healing neuro-plasticity, and personal expansion, whether seen as spiritual or otherwise and is directly addressed in CRM. This 5 day training will introduce CRM clinical conceptualization, an overview of the neurobiological looping systems of trauma and healing in CRM, and detailed teaching of the resources used for safe trauma processing in practice. The methods used to convey this information are didactic lecture, demonstrations and practice dyads and Q and A.
Learning Objectifs
Learning CRM Case conceptualization and specific neurobiological interventions that create robust brain and body-based safety as a framework for trauma processing in sessions and personal agency between sessions
The art of applying the concepts and skills in the most effective and attuned way particularly for Complex PTSD although the model is effective for most psychiatric diagnoses
Teaching and inspiring therapists to expand their sophistication, confidence and competence in working with the nuances and intuition in healing others rather than simply applying protocols
Providing the opportunity for therapists to apply CRM processing for their own deep healing which enhances their ability to attune to the more complex needs of their clients
Didactic methods
Didactic teaching
Demonstrations
Experiential practicums.
Doelgroep
Mental health professionals certified to be able to do psychotherapy in the country they reside and work in.
Trainer
Dr. Gordon Barclay.
After a very brief spell in banking following his first degree and a couple of years in the Far East in China and Japan, qualified in Family Medicine and as a hospital physician before psychiatry, he was always interested in therapy, training originally in CAT (Cognitive Analytic Therapy), EMDR, Sensorimotor Psychotherapy, and other trauma focused modalities. After discovering CRM, in his psychotherapeutic work with psychiatric patients, and especially when presenting with significant trauma and dissociation, he began to understand ever more clearly the central importance of "resourcing", of helping his patients find the brain and body-based sense of safety and stability which might allow them to step into and feel fully, and so process and digest and heal, what as feelings associated with traumatic memory can so easily be overwhelming or retraumatising when engaged with therapeutically without really robust "resourcing".
Gordon left the UK NHS (National Health Service) two years ago, is now in private practice in Glasgow, and thoroughly enjoys teaching and training. He is an honorary clinical senior lecturer at Glasgow University, runs regular monthly CRM supervision groups in the UK and Germany, and as an experienced trainer is passionate about CRM and sharing his enthusiasm for this powerful relational, embodied, integrative therapy modality.


Some candidate reviews of the training course :
"Formation très intéressante et avec une efficacité de la méthode impressionnante."
"Le format de 5 jours était juste nécessaire pour comprendre et intégrer le modèle "
"Cette formation m'a apporté beaucoup plus qu'une formation "théorique" classique, du fait de la qualité de l'enseignante, de l'enseignement et de la richesse des démos, des commentaires de Gordon et de Lisa sur ce qui se passait et grâce à tous les partages des participants et aux temps fréquents de questions réponses."
"L'ensemble était progressif et clair. Je suis enthousiaste à la découverte de ce modèleL'ensemble était progressif et clair. Je suis enthousiaste à la découverte de ce modèle"
"Très satisfaite de toute cette organisation dans ce contexte sanitaire. Tout était facilité pour les participants."
"C'était parfait, très intense et enrichissant. Rien à améliorer pour ma part."
"De training Is boven alle verwachtingen en erg kwalitetisvol"
"The training was formidable.The depth of the content, the pace and a quality of the setting brings all together to the next level - there is so much mastership in it."
" Wederom super interessant, fascinerend"
"Oefeningen waren heel goed opgebouwd en gaven compleet het model weer"
"The sessions : it was very good to have an experience of facilitator and the client. I was happy there was enough time to share and have a little feed-back for each other. I learned so much about important subtlety with this sessions."
" Absoluut top, en vraag naar meer "


Language
The training will be held in English, with translation to French
Location and time schedule
The training will be held by ZOOM. The days will start each day just after lunch and continue into the evening.
Monday may 31st till Friday june 4th
Small breaks will be inserted during the teaching parts
Registration
Once registered participants will receive a confirmation of registration.
Validation and Certificate
For the training to be validated your presence and active participation will be required throughout the training.
At the end participants will receive a certificate of participation from INTEGRATIVA and a certificate of the Basic CRM training from its developer Lisa Schwarz.
At the end of the training participants will be invited to evaluate the training.
Tuition Fee
The cost of the training is::
Until 31/04/2021: 895€ (Tuition Fee 739,67€/155,33€ TAX)
After 31/04/2021: 935€ (Tuition Fee 772,73€/162,27€ TAX)
When you are payed your training by a third party (Institution, hospital..) which pays for your training, the cost of the training is:
Until 31/04/2021: 995€ (Tuition Fee 822,31€/172,69€ TAX)
After 31/04/2021: 1035€ (Tuition Fee 855,37€/179,63€ TAX)
Please pay by transfer to the following bank account: INTEGRATIVA BV ( IBAN-code: BE79 0689 3973 6633, BIC-code: GKCCBEBB, adres: Léonce Roelsstraat 7 , 9620 Zottegem) with as reference: "CRM basic training" and your name.
Your registration is final once we received the tuition fee.
In case of cancellation:
4 weeks before the training the fee will be reimbursed with a 25 € adimistrative cost deduction.
2 – 4 weeks before the training 50% will be reimbursed (minus € 25 administrative cost)
Less than 2 weeks before the train the complete amount is due.
Cancellation needs to be addressed to us in writing.
You can register by clicking on the word "inschrijven" in red below.